Context
Alchemical Links
Closing
{One of many bizarre and fascinating images from medieval alchemical texts. Image found on janeteresa.com.}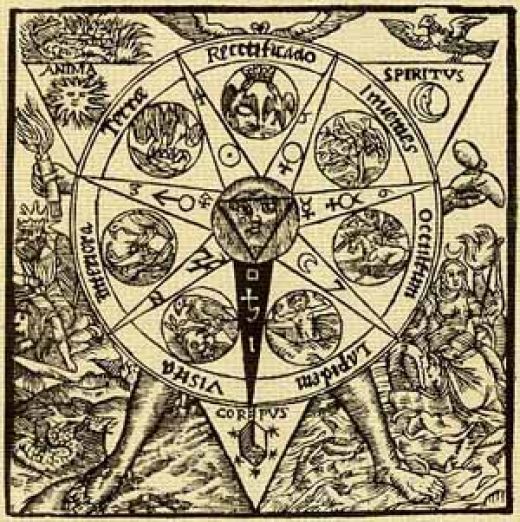 Back To Top
Context
Tonight's piece is an edit of one of the many variations I wrote for an exercise that demanded a poem be written using "old oatmeal," "gore," and "possibility." It's from almost three years ago, and so was written during the early days of my MA studies in Victoria, BC.
I hadn't been writing much poetry while I was in South Korea, so things were a bit rusty, but an MA writing group helped me to re-invigorate my poetry writing.
Back To Top
Alchemical Links
Old oatmeal on the edge of a spoon
has seen things change from soft to hard to soft again.
Thinking, thoughts like oats and water
Mixed and heated until inseparable
In combinations only possible with that water
and those oats, plus unremembered heat degrees.
Something plentiful made into
something not found in big boxes or on strips
Only in rare conflagrations of perfectly shared passions
Birthing the possibility of true outcomes.
The tender green and virulent potential
of not green is staggering;
The world is no longer separated,
Joined only by a great chain, holding
Down the sequence.
Back To Top
Closing
Check back here on Wednesday for a new editorial, on Thursday for the next blog update entry, and on Friday for some sleuthing for the saving grace of
Your Highness
.
Back To Top